About Lisa Lansdown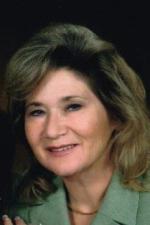 Lisa Lansdown
Contact Information
Mobile: 619.723.6567
NMLS #: 233961

Office Address
2055 E Centennial Cir
Tempe, AZ 85284
Elizabeth Millicent Lansdown, or Lisa as she is known to her friends, clients and colleagues, was born and reared in San Diego California. Later, she moved to the Pacific Northwest and resided in Eugene, Oregon for over 15 years. In 2005, she purchased a home in Phoenix, Arizona. Having made many long lasting friendships and business contacts over the years, Lisa secured and maintains her mortgage loan originator licenses in all 3 states. Lisa completed her Bachelors of Business Administration with a major emphasis in marketing and a minor emphasis in real estate at National University, San Diego Campus. Upon completion of her undergraduate degree, (during which time she worked full time in the banking industry), Lisa was promoted to asset management. She also secured a real estate license during her college years and sold homes and condominiums during the evenings and weekends.
In 1983, Lisa entered the field of commercial real estate as one of the first 10 women active in the leasing of commercial properties in San Diego, California. She was a founding member of the San Diego Chapter of W.I.C.R.E. (Women In Commercial Real Estate). After relocating to the Pacific Northwest, Lisa utilized her marketing experience to secure independent contractor positions where she built, developed and maintained several large sales organizations. She assisted companies with the introduction of new products, product lines and launching their North American business interests. She traveled extensively throughout the United States, Canada and even Russia in the course of development for these businesses. In 2002, a long time friend and business associate made an observation of how much Lisa enjoyed helping others and the subject of real estate. The friends suggestion was a natural fit... Work in mortgage origination!
With the more common use of cell phones and the development of the internet, working from virtually any location while providing a sincere benefit and support to her clients encouraged Lisa to return to the financial world as a loan officer. Her combination of real estate, banking and lending experience is in excess of twenty five years.
Lisa is an advocate for cat and dog spay and neuter programs. She has acted as a Foster Mother for Greenhill Humane Society, and on occasion has been known to personally rescue and place abandoned pets. She also spends much of her free time in the company of her mother who is now 86 and her father who celebrated his 102nd birthday in July of 2015. Lisa considers it a privilege to serve her clients with their residential financing requirements and sincerely appreciates their loyalty and referrals, the basis of which is her business.